Margaret Agnes Rope, Margaret Edith Rope:
Stained Glass Artists in the Arts & Crafts movement
Click on the image to enter the site
In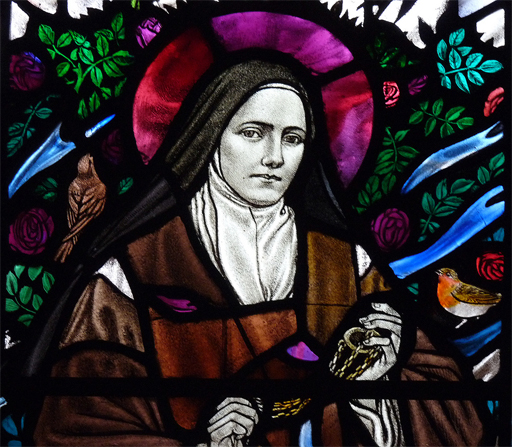 New feature: Full descriptions of some Marga windows (pdf format) © copyright by Roger Hall here
Margaret Rope exhibition at Shrewsbury Museum:12 September 2016 - 15 January 2017 10:00 - 16:30 click for more information
"Margaret Rope of Shrewsbury": the book is now published.

Highly illustrated: 45 pages of illustrations plus text and index.
Large format paperback: 295 mm2
Images from churches in England, Wales, Scotland and overseas.
Serves as a preview of the Exhibition and a souvenir afterwards.
Available from the author: Arthur Rope, 25 Red Lion Street, Aylsham, Norwich NR11 6ER
Tel: 01263-733679; email: r4ope at yahoo.com - change the "at" to @
£10 per copy plus £4 p&p. (Reductions in p&p for multiple copies)

Direct from the Tourist Information Centre at Shrewsbury Museum @£10 a copy
Also downloadable in pdf format from Blurb at £8:
http://www.blurb.co.uk/b/6921263-margaret-rope-of-shrewsbury
Cover image below . . .